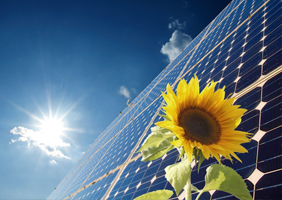 Along with saving money for our customers through clean and sustainable solar energy, Srinergy is passionate about being socially responsible —doing what is right, not just for the environment, but for all those who inhabit it. Being socially responsible is at the core of Srinergy. It is who we are and defines what we do each and every day. Even our name "Srinergy" showcases this, with "SRI" representing "Socially Responsible Individuals".
To drive that passion and "pay it forward", Srinergy gets involved with philanthropic and socially responsible initiatives and projects. Srinergy researches and develops solar projects in areas of the world where we feel we can help and make a difference, even if on a small scale. Srinergy drives people to be aware of Solar energy environmental benefits.
Click below and learn more about the current Socially Responsible Initiatives that Srinergy is undertaking.
Solar Lantern Project in India
Partners & Affiliations