Join the Srinergy Team
Srinergy is a forward thinking, green-minded and entrepreneurial organization. We are looking for people who share in our passion for solar as we continue to grow our organization.
Current Job Openings:



Independent Solar Sales Agent
Description: Srinergy is passionate about developing a customer-centric green organization based on cutting-edge solar technology, and committed to creating customers and communities of socially responsible individuals. Our experience in the solar PV arena is diverse, with installations in various market segments including residential, commercial, municipalities, agriculture and non-profit organizations. We are expanding our market reach and want to continue to grow in strategic markets within Michigan and looking for Solar Sales Agents, who live in the Detroit Metro area, to sell Solar PV Systems within the local residential and commercial markets.
Qualifications: Desired Skills and Experience Include:
Associates or Bachelor's Degree in Business or related field
General knowledge and understanding of solar energy
Minimum 2– 3 years of Sales Experience preferred
Competency in Microsoft Word, Excel, Outlook and PowerPoint
Excellent written, verbal and presentation skills
A Passion for the Environment and Green Initiatives at a local level
Motivated and sales-oriented personality with innate ability to earn trust and creditability with customers
Reliable transportation and automotive insurance
Ability to work flexible hours, including nights and weekends or as needed to meet customers schedule
Responsibilities: The Independent Solar Agent is expected to:
Generate new sales in the residential and commercial market in Michigan
Conduct in-home sales presentations to interested clients
On a quarterly or as needed basis, organize local solar educational sessions to increase awareness and generate sales leads
Work with our various partners in supply chain, services, etc. as required
Obtain and review customer's utility bills to understand electrical usage and accurately determine appropriate system size
Close sales deals and obtain proper documentation and paperwork from customer
Conduct residential and commercial site assessments, using online tools to determine solar feasibility
Understand local utilities, federal and local solar tax incentives in order to explain and educate customers on savings available
Work with Michigan support staff to generate customer estimates and quotes
Coordinate with pre-established local installation team on installation and project details
Complete and coordinate with local utility company to complete all utility and interconnection paperwork
Work with operations team throughout project, ensuring positive customer satisfaction and feedback
Desired Skills and Experience Include:
Srinergy is offering the following to our Independent Solar Sales Agents:
Generous Competitive Commission Package
Potential Earnings – $25,000 – $50,000 in the first year
Local Solar Training Provided
Marketing & Sales Tools Provided
Local Administrative Support
Flexible/part-time hours
Work in your own community to spread the word of "Solar"
Send your cover letter and resume to HR Dept., Srinergy, 24371 Catherine Industrial Drive, Suite 231, Novi, MI 48378. Or email: getsolar@srinergy.com.
Thank you for your interest in joining the Srinergy Team.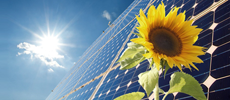 Srinergy
24371 Catherine Industrial Dr.,
Suite 231
Novi, MI 48375
Email: getsolar@srinergy.com
Partners & Affiliations