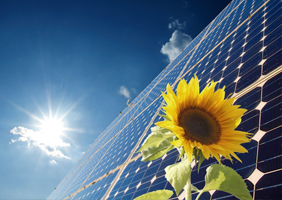 Srinergy is an end-to-end  Michigan solar energy solutions company with sales, design and engineering capabilities available for commercial, residential and non-profit organizations throughout the United States. SRI stands for "Socially Responsible Individual" to emphasize our  green energy solutions to help reduce your carbon footprint, generate clean power, and stabilize energy costs for the long term.
Our dedicated team of  design, engineering and solar installation experts work diligently with customers to ensure a system that best serves your expectations and budget requirements, while maximizing energy generation and energy costs savings.
We welcome the opportunity to provide a personal consultation for your business, home, or non-profit organization.