"Live Smart & Live Green"
Top Solar Installation Provider in Traverse City, MI
Srinergy is here to assist you in becoming a 'Socially Responsible Individual' at every step of the way.
We would love to hear from you.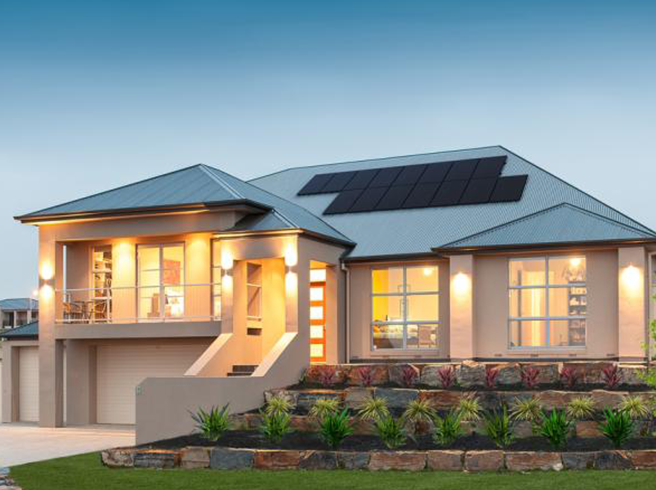 Top Solar company in Traverse City, MI
Srinergy is an all-in-one cleantech solar power development company based in Michigan. We are committed to providing local solar installation in different areas in Michigan, including Traverse City. As a leading solar panel installation provider in Traverse City, we strive to continuously get the latest solar technologies and equipment to ensure that we are giving the best and cost-effective solar energy solutions.
Types of solar installation
Our solar team is dedicated to helping our customers to produce and use clean, sustainable, and cost-saving solar energy solution services for different sectors in Traverse City:
solar installation in Traverse City?
Srinergy is a leading solar installation company with extensive technical experience working with different solar utility companies to provide the best solar energy solutions locally and globally. With over ten years of experience providing solar power services, we have successfully built and grid-connected multiple solar projects in Michigan and outside the state.
Srinergy's Overall Environmental Contributions
Taking cars off
the road for a year
Powering homes
for 365 days
Avoiding the production of
metric tons of CO2
What solar customers say about us
Check out testimonials from our solar installation customers
"Srinergy offered a turnkey solar solution, from connecting us to financing at the outset, through coordinating the installation process and working with DTE to commission the system, and even analyzing our first electric bill after we converted. Our solar system is not only saving valuable natural resources, but it is also saving us money as it looks like our DTE bill is almost a thing of the past!"
Having a house with solar panels has been something I have desired for years. I contacted Srinergy, and they came up with an engineered package that met my needs and made my dreams come true. The system has been operating perfectly since the completion of the installation.
FAQs about Solar Installation in Traverse City, MI
We receive these questions regularly, so we decided to answer them here.
Are there any government subsidies for installing rooftop solar in Traverse City?
Traverse City still offers this federal investment tax credit, following the national extension of the solar Investment Tax Credit (ITC) through 2021. In Traverse City, Federal ITC (tax credit) may reduce up to 26% in 2020 but will down to 22% in 2021.
How much does solar panel installation cost typically in Traverse City?
As of December 2020, with a 5 kilowatts (kW) solar panel system size, the average solar installation cost in Traverse City ranges from $13,600 to $18,400, with the average gross price of $16,000.
What are the financing options(tax rebates) in Traverse City?
Property-Assessed Clean Energy (PACE) financing allows property owners to finance energy improvements with no upfront costs. The solar project cost is repaid via a special property assessment. Commercial, industrial, and multi-family property owners in a participating city or county are eligible in Lean & Green Michigan. 
The Home Energy Loan Program is available for owner-occupied, single-family homes with 1-4 units for energy efficiency improvements. Allowed energy efficiency improvements for loans are solar thermal, solar water heaters, and PV systems between 1 kW and 20 kW size.
Is it possible to go off-grid completely?
Yes, it is possible to go off-grid entirely by using a larger solar panel system size and battery system. Installing a complete solar power system set allows you to enjoy the abundant solar energy in Michigan.
What should I do if the solar panel system goes wrong?
If your solar panel system goes wrong, do not operate it on your own, it is better to contact your solar system provider right away. They are knowledgeable enough to detect your system's problems and can fix your solar panel.
Why solar in Traverse City?
Be it for a commercial business, industrial or larger utility-scale, going solar in Traverse City is a good time and money investment. Besides, solar installation costs drastically decrease over the past decade, but solar panel efficiency is getting better. Along with those lower price and high efficiency is the excellent local solar incentives and programs that Traverse City also provides to their residents who install solar at home. With all the reasons mentioned above, going solar in Traverse City all makes sense. On top of that, going solar means you will enjoy a lifetime supply of sufficient, sustainable, and clean solar energy while saving both your money and the environment.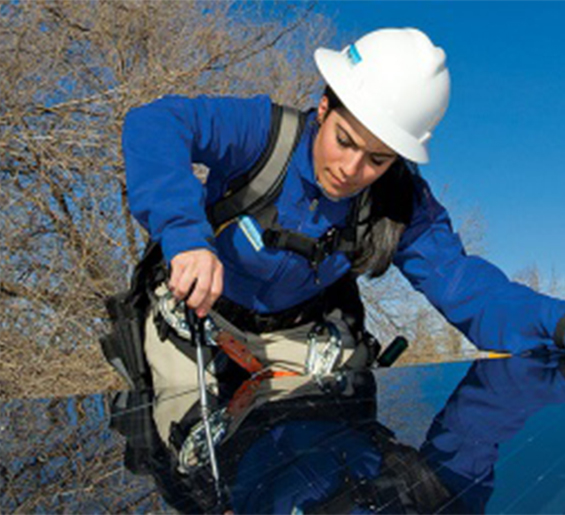 Overview of Traverse City and Surrounding Areas
Traverse City is a city in the U.S. state of Michigan and is considered the county seat of Grand Traverse County, although its small portion extends into Leelanau County. Among the 21-county in the Northern Michigan region, it is known to be the largest city. The Traverse City area features numerous natural attractions, such as vineyards, downhill skiing areas, freshwater beaches, National Lakeshore, and many forests. Some of its neighboring areas include Boardman, Central, Civic Center, Incochee Hill, Midtown, NOBO (North Boardman), Oak Park, Old Towne, Orchard Park, Slabtown, Willow Hill, and many more.

USA Office
24371 Catherine Industrial Dr, Suite 231, Novi, Michigan 48375 Email: getsolar@srinergy.com

Caribbean & Central America
151 San Francisco Street, San Juan, PR 00901 Email: getsolar@srinergy.com

India Office
Manjeera Trinity Corporate, Unit No. 810 & 811, Kukatpally, Hyderabad, TS 500072 Email: getsolar@srinergy.com