Leading solar installer in Detroit
'Live Smart & Live Green' starts with you today. Srinergy is here to assist you in becoming a 'Socially Responsible Individual' at every step of the way.
We would love to hear from you.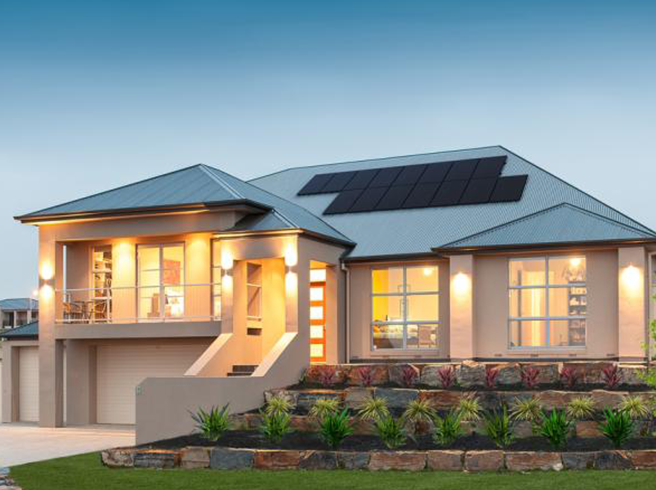 Top Solar company in Detroit
Srinergy is a local solar energy technology company providing renewable energy from solar systems design and development capabilities, providing turnkey solar energy solutions for utility, commercial, and industrial customers. We continually seek out the latest technologies in solar energy generation and solar storage. As a result, we have extensive experience in working with solar utility companies for interconnection requirements, and we have successfully grid-connected solar projects. 
Srinergy's Overall Environmental Contributions
Taking cars off
the road for a year
Powering homes
for 365 days
Avoiding the production of
metric tons of CO2
GET SOLAR NEWS NOW AND KNOW
HOW to
PAY LESS FOR YOUR ENERGY TOMORROW!
Types of solar installation
Srinergy is passionate about providing reliable and cost-efficient solar energy solutions to our customers globally.
solar installation in Detroit?
We continually seek out the latest technologies in solar energy generation and solar storage. We have extensive experience working with solar utility companies for interconnection requirements, and we have successfully grid-connected solar projects.
What detroit solar customers say about us
Check out testimonials from our solar installation customers
I installed my 6.72 KWP residential system 3 years ago and have loved it. Srinergy and the group there and have been easy to work with and are very clear about the process and how things work. I just contacted them regarding a service issue and they were all over it and took are of my issue.
Srinegy is a awesome place, and doing great things to make this world a better place and more energy-efficient.
FAQs about Solar Installation in Detroit
We receive these questions regularly, so we decided to answer them here.
How heavy are solar panels?
Solar modules can weigh anywhere from 45 to 55 lbs. and can typically be mounted with less than 4 lbs./sq. ft. roof loading.
How long do solar panels last? Are they guaranteed?
Solar panels are designed to last for more than 30 years and are typically guaranteed the power output for the first 25 years of operation.
97% of power during the first year; and afterward, the power will not decrease by more than 0.7 percent of the rated power per year.
Do solar panels break easily?
Short answer: No.
Solar Panels are made from tempered, shatterproof glass and are designed to withstand up to 1" diameter hail strikes at over 50 mph as well as wind and snow loads up to 112 psf.
How much space does this require on a roof?
Solar panels are modular by nature, so your system can be sized to fit your roof as well as your electric bill. As a rule of thumb, each kW of PV will take up about 100 square feet of roof space.
Do panels work on cloudy days in Detroit?
Yes, solar panels generate some power on cloudy days, but it will not be the maximum output.
On average, Michigan has 4.3 hours of sun per day, with weather conditions perfect for generating optimal solar energy.
Will the system provide me back-up power if the utility grid power goes out in Detroit?
Typically, no. Most solar PV installations are grid connected and have no batteries to store energy or appropriate switches to legally operate while the grid is down. While battery banks and switchable inverters are available, these add to the cost of your system.
What is the largest size solar system that I can install?
The maximum size of system you can install will depend on the amount of appropriate roof and/or ground space available and how much you want to spend. Most of our solar PV installations are sized for optimum savings, rather than maximum size and most incentives will only cover up to the amount of electricity your business actually uses on an annualized basis.
Are there any government subsidies for installing rooftop solar in Detroit?
Aside from having a wealth of sunshine, the city also has plenty of solar incentives to offer homeowners. One of these is the federal Investment Tax Credit. Detroit will still provide this tax credit following the national extension through 2021. ITC helps homeowners cut the cost of their overall solar installation by 26 percent (2020) and by 22 percent in 2021. 
The Michigan Saves Home Energy Loan Program allows the homeowners to upgrade their home's energy efficiency with loans up to $30,000 and with APR's offered as low as 4.99% depending on credit score. The loan timeline is between 12 months to 10 years with a maximum APR set at 6.99%.
How much does solar panel installation cost typically in Detroit?
As of December 2020, given a 5 kilowatts (kW) solar panel system size, the average solar panel installation cost in Detroit, MI ranges from $14,068 to $19,032. The average gross price is coming in at $16,550.
What are the financing options(tax rebates) in Detroit?
For residential property, they offer three solar financing options:
In-house financing:

 Offers a positive cash flow versus utility electricity payment ranging from 12 or 20-year maturities, transferable if you plan to sell your home, easy pre-approval.

Home refinance

 – Up to 20% of the residential assessed value can be leveraged. You can use your 30-year fixed rate to have the lowest possible monthly electric expense. There is also a potential improvement in the interest rate. Easy pre-approval.

Michigan Saves:

 Borrower can finance energy efficiency projects with the same loan, up to $40,000 for residential loans. It has up to fifteen-year maturities and is also easy pre-approval.
How long does it take to earn back your initial investment in a solar panel installation in Detroit?
A solar payback period is the time frame that allows property owners to earn their initial investment in solar installation through electricity savings. The average solar payback period for your initial investment in a solar panel is around 10-11 years.
To calculate your solar panel payback period, you need to determine the combined costs and annual benefits, and incentives of going solar. 
It would help if you considered your solar panel system gross cost. The solar system size you select and the equipment that makes up that system determine your solar installation's net cost. Aside from that, you should also consider the up-front financial incentives value. Tax breaks and solar rebates such as federal investment tax credit, state, and other local financial incentives can significantly reduce costs. The average amount of electricity you consume monthly and the estimated electricity generation you get from solar also determine the payback period. 
What are the Net metering policies in Detroit?
Michigan's Net Metering policy also allows those homeowners with solar panels on their property to earn credits for the extra power generated by their solar systems. So, any time their system produces energy beyond their property's limit use, they receive a credit for the next bill. Although it may not help homeowners with the upfront solar panel installation costs, it can significantly increase savings over time and help them repay the investment they put on solar power systems even faster.
Utilities and cooperatives regulated by the Michigan Public Service Commission are required by law to offer this net metering programs to their solar customers if they meet the required system size, specified in 2008 PA 295. 
True net metering (20 kW and Under Net Metering Projects): It is available to any solar customer meeting the generator size requirements of 20 kW and under. Usually, residential owners are the fitting candidate for this type of net metering.
Modified Net Metering (>20 kW up to 150 kW Net Metering Projects): This type of net metering is only available to any solar customer meeting the generator size requirements of 20 kW to 150 kW. Typically, commercial, industrial, or institutional customers are applicable to this category. 
Modified Net Metering Methane Digesters (>150 kW up to 550 kW): This net metering category is available only for on-farm methane digesters. 
Do I have to need to install a battery system along with solar installation? 
If you want to enjoy solar benefits to the fullest, then adding a battery system to your solar panel system is a wise decision. Besides, the market for home battery energy storage like the Tesla Powerwall has taken off in recent years and offering battery systems at a very reasonable cost. With that, many homeowners and businesses in Canada are adding a battery backup to their solar panel system installed at home.
Moreover, a home battery can provide numerous benefits, especially if you have a solar panel system. With battery storage, you can enjoy more solar energy supply onsite, or you can save it to use as backup power when the grid goes down.
How long does solar installation take? 
Most solar panel installation companies in Detroit can install a simple rooftop residential solar panel installation in one to three days. However, the time frame is subject to change depending on your solar installation provider, how many panels you would like to install and how complicated the actual installation is.
Is it possible to completely go off-grid? 
Yes, it is possible to happen, significantly if you add a battery system to your solar power system at home. By doing so, you can save all the excess solar power you will generate from your solar panel system on a day-to-day basis. 
Can I wash my solar panels after the installation?
You can wash it, but it is not necessary. Cleaning it and what is done naturally by rain will somehow boost your solar panel output because they will have even less dirt on them, but it doesn't help much or change its efficiency. Besides, you may damage your panel system if you accidentally mishandled it while cleaning.
What types of properties are solar installation best for?
From residential homes, commercial businesses to even larger industrial properties, installing solar fits them all. Every property that needs a supply of electricity can enjoy all the perks of going solar.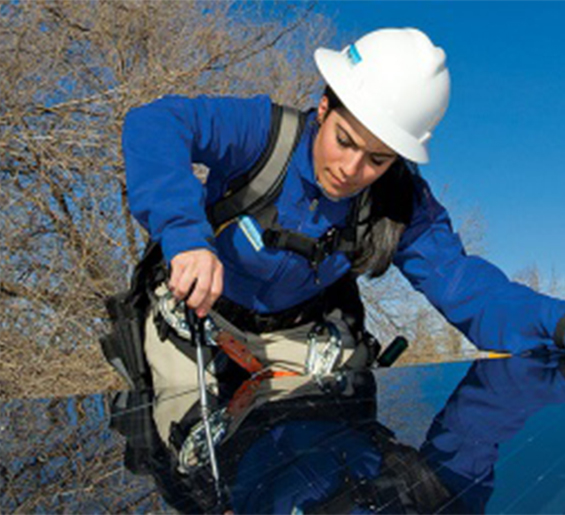 USA Office
24371 Catherine Industrial Dr, Suite 231, Novi, Michigan 48375 Email: getsolar@srinergy.com

Caribbean & Central America
151 San Francisco Street, San Juan, PR 00901 Email: getsolar@srinergy.com

India Office
Manjeera Trinity Corporate, Unit No. 810 & 811, Kukatpally, Hyderabad, TS 500072 Email: getsolar@srinergy.com