If you're looking for the top EV charger installer in Michigan, you've come to the right place. Here at Sringery, we're experts at installing electric vehicle chargers for all our customers.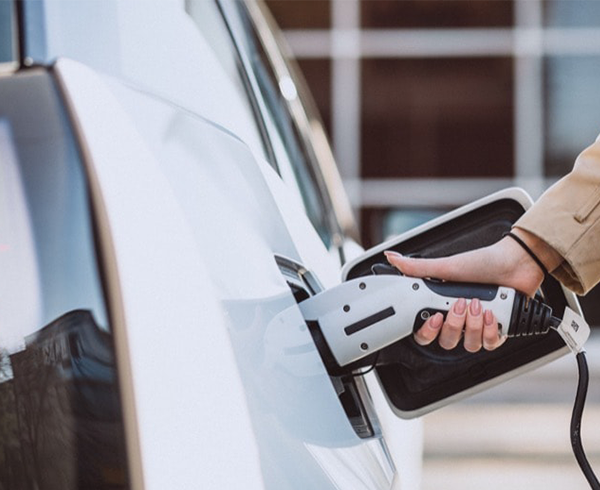 Types of EV Installations
We like to think of ourselves as turnkey solar energy and renewable energy specialists. To that end, we proudly provide a wide range of services to promote the use of renewable energy, including electric vehicle (EV) chargers.
Our EV Installation charger services run the gamut. We specialize in both residential and commercial EV charger installation in Michigan, and we provide the equipment to fit your unique needs.
So, if you want the ability to charge your electric vehicle at home or work – we have you covered. We also provide the equipment and installation for commercial EV charging stations. No matter what your EV charging needs are, we have your back!
Residential EV Charger Installer in Michigan
As an electric vehicle owner, you probably want the convenience and safety of charging your vehicle at home. If you want the option to charge your EV at home – you're not alone. Electric cars require a charge to run, and finding commercial charging stations on the go can be challenging (and costly). That's why many Michigan homeowners choose to install an EV charger in their homes.
Srinergy takes pride in offering our residential customers the full renewable energy offering. So, if you're already thinking about getting solar or a solar battery installed, you're in luck. We can set up solar energy, home battery, and an EV charging station in one fell swoop!
We also understand that our residential customers all have different needs. That's why we work with you to determine whether a Level 1 or Level 2 station is right for you. Plus, we'll help you get any rebates you deserve from your utility provider. Ultimately, if you're looking for a top-notch residential EV charger installer in Michigan, look no further than Sringery.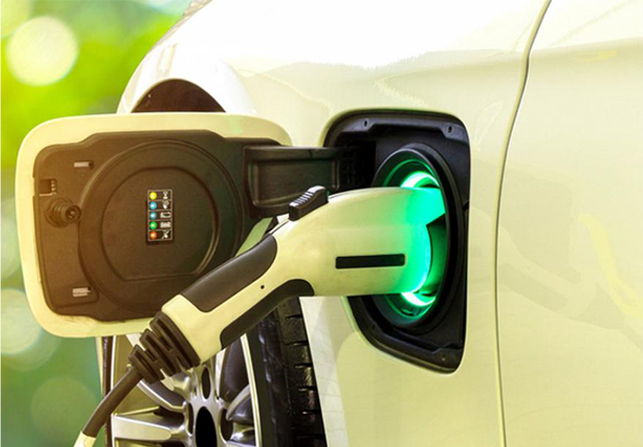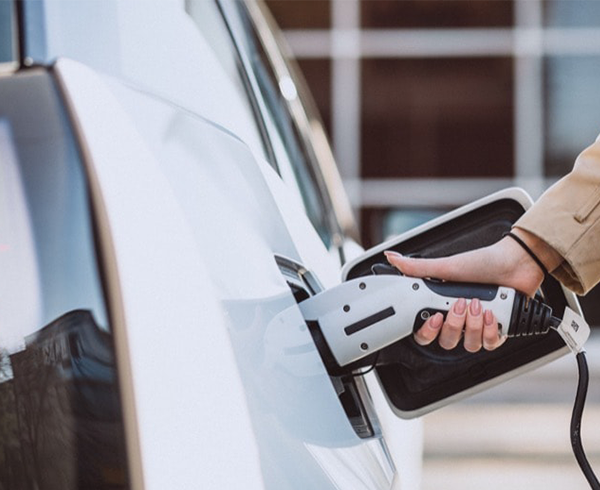 Commercial EV Charger Installation in Michigan
If you want to set up a commercial EV charger station, you will need a high-quality EV charger installer to help you out. Commercial EV charging stations are becoming increasingly popular in Michigan and around the country. As more drivers switch to electric vehicles, the need for commercial EV stations in Michigan increases.
Installing a commercial EV charger station helps keep your commercial property on top of this trend. Installing a charging station keeps you ahead of the curve. Whether you want to install an EV charger in your workplace, parking lot, hotel, apartment complex, mall, or more – we can help.
Here at Sringery, we help businesses and commercial property owners add Level 2 and Level 3 charging ports and stations to their commercial properties.
There are many complexities involved in installing an EV charger for a commercial property. We provide top-of-the-line EV charging stations and high-quality installations for all our commercial clients. Don't wait to get started. Send out a clear message to your customer and competitors that you're leading the pack on renewable innovation.
Why Electric Vehicles in Michigan?
There are many reasons to consider an electric vehicle in Michigan. Most people make the switch thanks to EVs' environmental benefits, but there are other benefits too.
Fewer Emissions
Regular vehicles account for 30% of the United States' total CO2 emissions! That's a lot of unnecessary and preventable pollution. As you're probably aware, CO2 emissions directly contribute to the adverse effects of climate change. More drivers choosing EVs over conventional vehicles mean fewer carbon emissions and lower carbon footprints all the way around.
Cheaper Maintenance
Statistically speaking, EVs require much less maintenance than traditional vehicles. As a result, they're much cheaper to own and operate. Charging an EV can also be less expensive than continually filling up a standard gas tank. These lower maintenance costs are a primary reason many Michigan residents are making the switch to electric vehicles.
Quieter Driving Experience
EVs drive quieter than regular vehicles. According to actual EV drivers, electric cars drive significantly softer. Because EVs don't require traditional combustion engines, they can get up to high speeds without making a noise. EVs also accelerate faster than traditional vehicles for people who love speed, making many Michigan divers want to take a second look at EVs.
Install EV Charger Stations?
Srinergy is at the intersection of innovation and quality. With our EV charging stations, you can rest easy knowing you've chosen an installer who you can trust. 

While we're headquartered right here in Michigan, businesses and homeowners worldwide trust us with their solar and EV charger needs. In addition to our US-based headquarters, we have international offices in Puerto Rico and India. You can rest assured that you're working with true international experts when you work with Srinergy.

We know that every EV charger installation in Michigan is unique. We never put our customer in a box. Instead, we custom design EV charger installation plans on a per-customer basis – that way, you know you're always getting the perfect solution for you. Additionally, we'll hold your hand every step of the way. We'll never leave you in the dark about your EV charger install.

Since we're a full-time solar development company, we spend a large amount of time developing relationships with financers and investors so we can bring project capital, funding, and investors to our customer's projects. If financing is a concern for your EV installation project, we can help!

True Environmental Veterans
Many solar energy and EV installation providers claim to help the environment, but we have the hard facts to back it up. Thanks to our environmental contributions, we've helped power over 32,122 homes, saved more than 1.8 million gallons of water, avoided almost 250,000 metric tons of CO2 emissions, and more. So, we don't just pretend to make an impact – we actually do!
FAQs about EV charger Installation in Michigan
What are the EV incentives in Michigan?
There are a few EV incentives in Michigan! The federal tax credit ranges from $2,500 to $7,500. The amount of the credit will depend on the EV's battery capacity.
For EV charging stations, two utility providers offer ESVE (electric vehicle supply equipment) rebates. Consumers Energy offers $400 to residential customers who install Level 2 ESVE. Commercial customers can get rebates up to $5,000 for Level 2 ESVE or as much as $70,000 for Level 3 fast chargers.
DTE Energy also offers $500 to residential customers who have a Level 2 ESVE installed.
What are the EV charger installation costs?
Charger installation costs will vary based on size and need. However, the average residential EV charging station will cost anywhere from $300-$4,500 on average for a Level 1 or Level 2 charger.
Level 3 commercial charging stations will cost anywhere from $12,000 – $35,000 for the hardware costs alone. Installation fees can tack on more. Thankfully, the incentives and rebates help to decrease that total. The potential financial revenue for Level 3 charging stations also helps.
What is the cost of home battery storage in Michigan?
Home battery storage ranges in price. However, expect to spend between $11,000 – $18,000 for your average home battery installation. This total includes all the equipment and installation fees.
How long does it take to charge an EV?
Charging time depends on the level of the charger and the car type. For a completely empty battery charging on a Level 1, standard 120V charger, expect charging to take between 8-12 hours. For 240V (level 2) chargers, expect a full charge in 4-6 hours. A quick charge station (level 3) charges in less than half an hour.
What does ESVE mean?
ESVE is an acronym that stands for Electric Vehicle Service Equipment. It's a fancy way of saying electric vehicle charging station.
What are the different types of EVs?
There are PHEVs, which stands for plug-in hybrid electric vehicle, and BEVs, which stands for battery-only electric vehicle. BEVs operate purely on battery power, whereas PHEVs use a combination of battery and a standard combustion engine.
When are the best times to charge electric vehicles in Michigan?
You want to charge your EV when it's parked to optimize charging efficiency and battery life. Also, to cut back on electric costs, you'll likely want to charge overnight if you're using a charger at your home to avoid time-of-use rates.
Do commercial charging stations charge every single type of car?
At Srinergy, we can provide solutions that can charge every single plug-in vehicle on the road.
Aside from environmental benefits, what are the benefits of installing a commercial EV charging station in Michigan?
EV charging stations are a fantastic way to attract customers or residents to your business or property. Additionally, charging stations can serve as a steady income stream for you, too.
How much maintenance does an EV charging station need?
Once installed, an EV charging station requires very little ongoing maintenance. Just like electric vehicles, EV stations are generally easy to maintain and have very few problems. Additionally, any issues that might arise are typically quick fixes.